Neža Kogovšek Šalamon, Peace Institute Director, Re-elected as Pasos Board Member
Neža Kogovšek Šalamon, Peace Institute Director, Re-elected as Pasos Board Member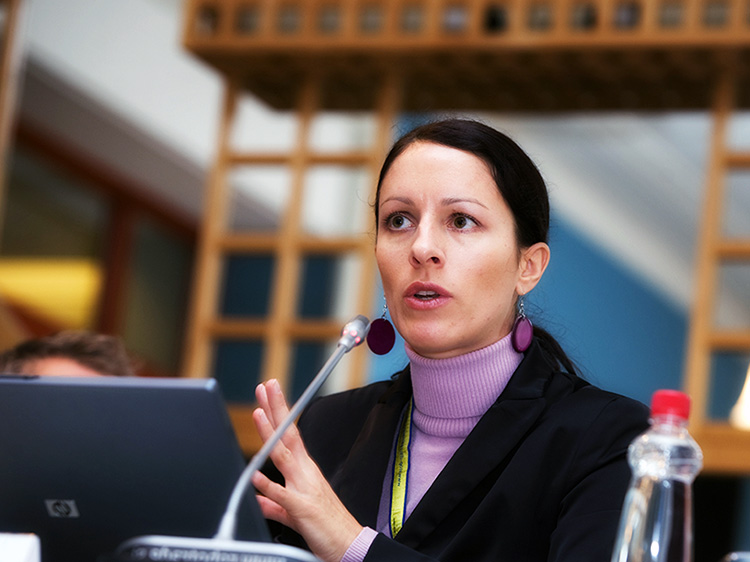 Pasos whose secretariat is based in Prague joins independent policy centres and think tanks from countries of Central and Eastern Europe as well as from Central Asia. The goals of the network are to strenghten te capacity of its 56 members, advance the quality of their research methodologies and outputs and facilitate joint projects.
Delegates from the members meet once a year at the general assembly where they discuss joint projects, present each others' work and learn from each others' experience.
The Peace Institute is actively participating in the network by sharing experience and contributing to mutual learning.  At the Pasos general assembly in Warsaw on 13 December 2014, the Pasos delegates re-elected the Institute's director as a board member for the second two-year term.
In 2012 the Peace Institute received Pasos Think Tank Achievement Award in recognition for their work on behalf of thousands of people stripped of their legal status after the breakup of Yugoslavia (known as the 'erased' people) a project that has yielded a victory in the European Court of Human Rights.