Slovenian government acquainted itself with the final report of a working group (in Slovenian) established to review the situation of the erased people. The government also found that the working group concluded its work which basically means that the group was dismantled. The working group was established after the 2010 amendments to the law related to legal statuses of erased people was passed (i.e. the amendments to the Act Regulating the Legal Status of Citizens of Former Yugoslavia Living in the Republic of Slovenia), in order to review which rights the erased people are entitled to once they receive their permanent residence permit.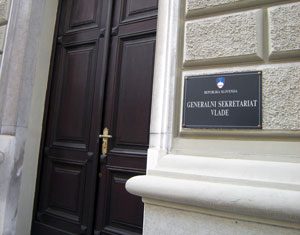 These results could be marked as modest since the working group only reviewed the valid legislation and came up with findings which are already generally known. The working group, however, did not propose or recommend the adoption of any further measures that are required for remedying the violations.
One of the fields that raises serious concerns is housing. Even after they receive their permanent residence permit, the erased people are not entitled to apply for non-profit apartments, since the Housing Act still sets a condition of Slovenian nationality. This condition counters a provision of Council Directive 2003/109/ES on the status of third-country nationals who are long term residents. The latter requires that long-term residents have equal access to housing as member state's nationals.