Discussion on populism and the upcoming European parliament elections
Discussion on populism and the upcoming European parliament elections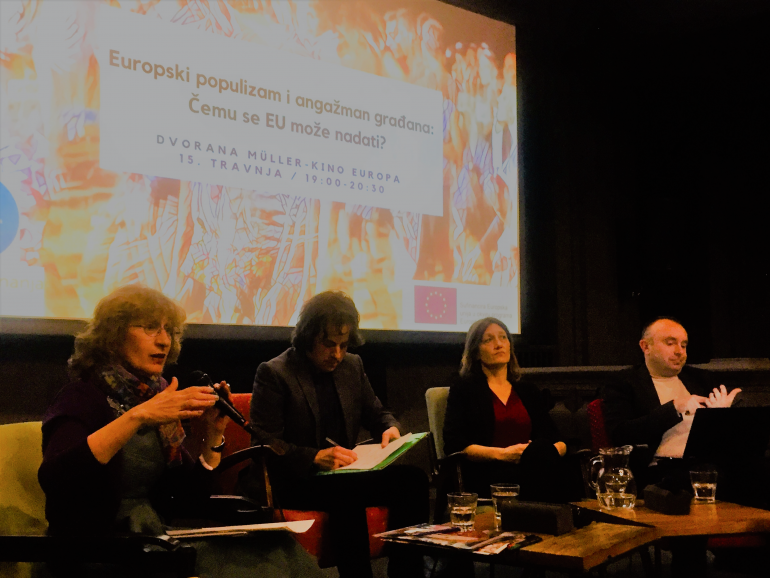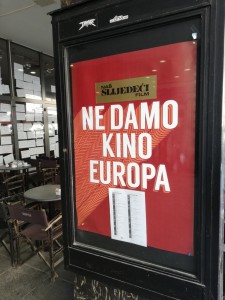 Cinema Europe in Zagreb hosted a discussion on April 15, 2019 on populism in the context of the up-coming European elections. The speakers included Mojca Pajnik from the Peace Institute, Berto Šalaj from the University of Zagreb and Anna Krasteva from New Bulgarian University. The roundtable was moderated by Dražen Hoffmann from the NGO Gong-a.
Round-table outline:
European politics in recent years have revolved around the surge of populism. Populist political options – or so the narrative goes – are coming to power like never before and are starting to present a systemic threat to the well-being of European democracy everywhere. These are just as much empirical facts as they are political and media claims, as European elections are coming and the aftermath of these will determine the dynamic of European politics in the forthcoming period. But how true are the claims of the populist threat? Is it, in fact, a threat of the normalisation of right-wing extremism? Are political systems as such threatened, or the incumbent political elites? Was the EU a democratically robust community to begin with, or are there important constraints to democratic decision-making in place in the EU as we know it today? And what can greater citizen engagement do to "repair" democracies?