Europe—Still a Continent of Immigration?
Europe—Still a Continent of Immigration?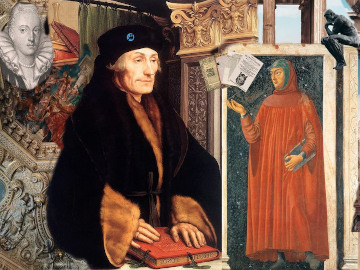 The Goethe-Institut Ljubljana, the Peace Institute, the German Embassy in Ljubljana and the City Museum of Ljubljana cordially invite you to the debate Europe–Still a Continent of Immigration? with Prof. Dr. Volker M. Heins, author of the book Offene Grenzen für alle (Open Borders for All), from the Institute for Cultural Studies Essen and Dr. Veronika Bajt from the Peace Institute, who researches nationalism and migration. The discussion will be moderated by Igor E. Bergant.
The event (in English) will take place on Thursday, September 2, at 7 pm in the City Museum of Ljubljana (Projection Hall) and will also be live-streamed via our YouTube and Facebook channels.
The discussion is the accompanying event of the exhibition Europe–The Legacy of the Humanists.
Pursuant to the Ordinance temporarily restricting the provision of cultural services in the Republic of Slovenia, only persons who submit a negative test result, proof of vaccination or a medical certificate proving they have recovered from SARS-CoV-2 (PCT condition) may attend public cultural events. Protective masks are compulsory for indoor events. Please follow the general recommendations to prevent the spread of coronavirus. Please note: In order to comply with the recommendations of the National Institute of Public Health (NIJZ), the number of participants at the event may be limited.