Peace Institute in the famous Parisian Pompidou
Peace Institute in the famous Parisian Pompidou Within the project Libraries of the Future – Bibliothèques à venir, Museum ON / OFF, Centre George Pompidou in Paris from 13th April until 13th June 2016 selected publications of the Peace Institute are exhibited.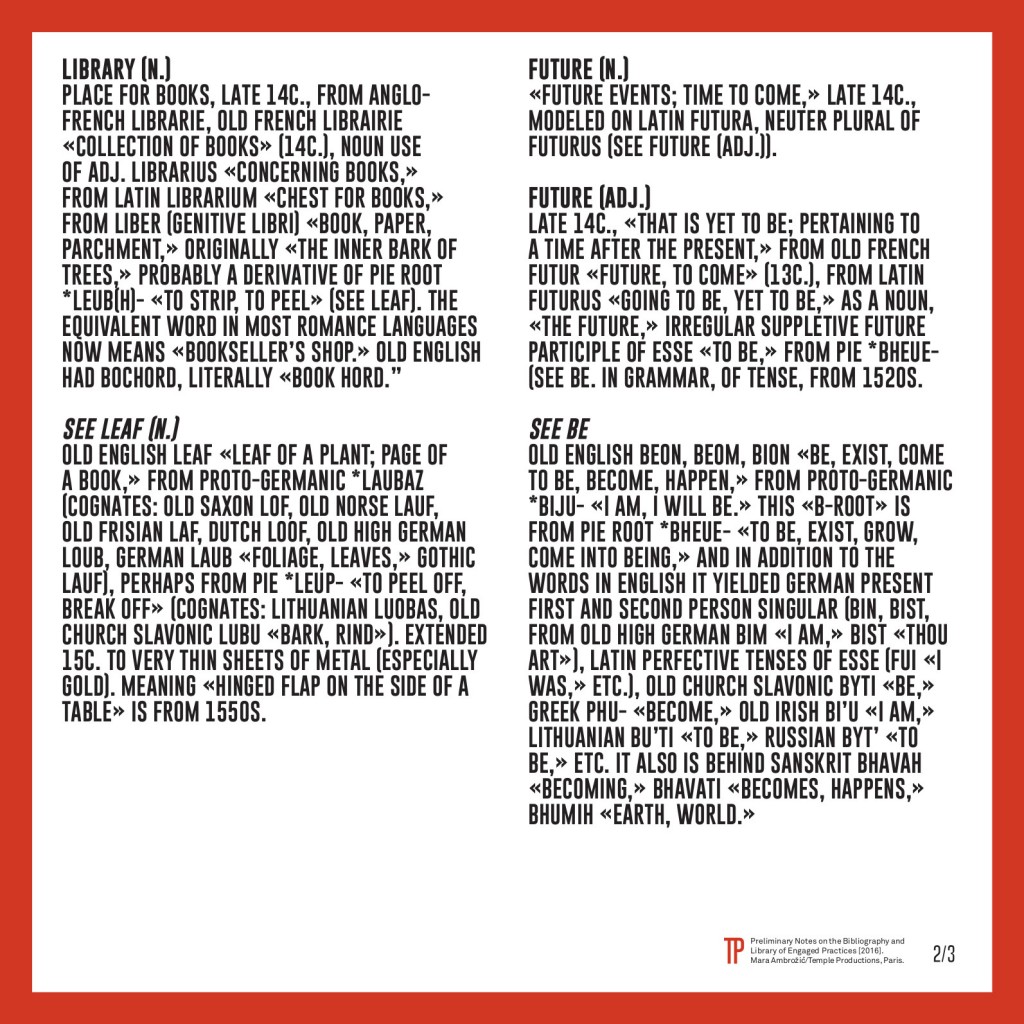 The project and series of events organized under the title Libraries of the Future / Bibliothèques à Venir taking place in the former bookshop of the Centre Pompidou, now a library-store reenacting Meschac Gaba's Museum of contemporary African art, turns its attention to the strong and reformative power of books, reviews and literature, as well as the necessity of reading and curated spaces for thinking. As argued by Jean Paul Sartre, the term engaged constitutes a stance where in the driving force of writing and reading is combined with the motivation for action. The selection of books and reviews is a preliminary list of engaged written contributions and publications that will be exhibited for free public consultation and reading.
The idea is to collect around 300 titles and construct a bibliography of engaged literature on art and contemporary culture, and in so doing, question how the potential library of the future should look. Through reading and discussion, we will try to focus on the understanding of the library and museum space. The Library of the Future will serve as a space to read and curate, collect and debate, but above all, to think.
The Libraries of the Future project and its preliminary collection of books on show is made possible thanks to the support and the collaboration of: Institute of Social and Political Studies of Ljubljana – Mirovni Institut, MSUM Moderna Galerija Ljubljana, Museum and Galeries of Ljubljana, Mamba Magazine Paris, NSK Irwin, Temple Productions Paris, Rebuild Foundation Chicago, Archive Books Berlin, Igor Zabel Association, Ljubljana, Afrikadaa Paris, Revue Noire Paris, Bibliotheque Kandinsky, Garage Center Moscow, Presence Africaine, Paris, Nous Éditions Montreuil, and RAW Material Company Dakar.
A list of  exhibited  Peace Institute's  books:
Sandra B. Hrvatin, Brankica Petković (2008). You Call This a Media Market? The Role of the State in the Media Sector in Slovenia.
Vlasta Jalušič (2009). Zlo nemišljenja. Arendtovske vaje v razumevanju posttotalitarne dobe in kolektivnih zločinov.
Mojca Pajnik (2008). Prostitution And Human Trafficking. Gender, Labor And Migration Aspects.
Bratko Bibič, Majda Hrženjak, Aldo Milohnić, Maja Breznik (2005). Culture Ltd. Material Conditions of Cultural Production.
Ciril Oberstar, Tonči Kuzmanić (ur.), 1999. Revolucija. Zbornik 1. letnika DPU.
Srečo Dragoš, Vesna Leskovšek (2003). Social Inequality and Social Capital.
Majda Hrženjak (2007). Invisible Work.
Marjeta Doupona Horvat, Jef Verschueren, Igor Ž. Žagar (1998). The Rhetoric of Refugees Policies in Slovenia. The Pragmatics of Legitimation.
Ksenija Vidmar, Zalka Drglin, Valerija Vendramin, Jerca Legan, Urša Skumavc, Majda Hrženjak (2002). Making Her Up. Women's Magazines in Slovenia.
Mojca Pajnik, Petra Lesjak Tušek, Marta Gregorčič (2001). Immigrants, Who are You? Research on Immigrants in Slovenia.