PI researcher Vlasta Jalušič held a Laudation for the 2017 Hannah Arendt Prize to Étienne Balibar
PI researcher Vlasta Jalušič held a Laudation for the 2017 Hannah Arendt Prize to Étienne Balibar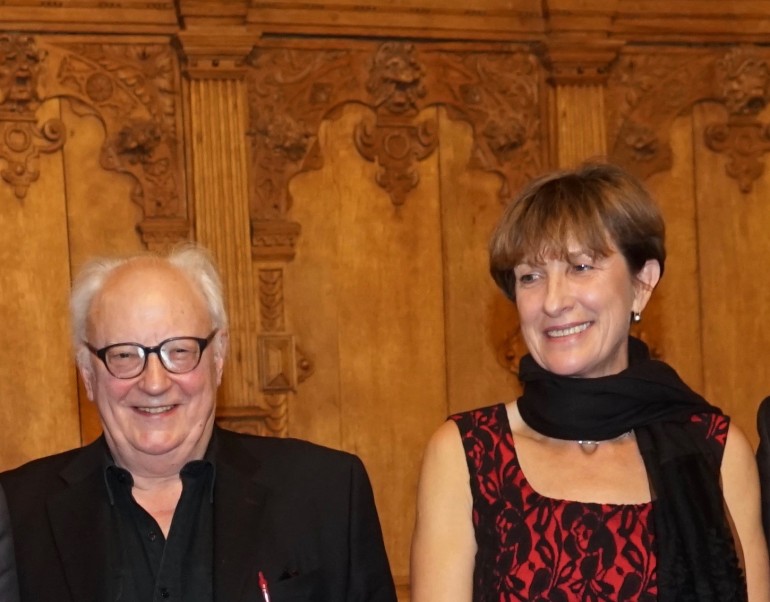 The Hannah Arendt Award this year is given to a truly exceptional political thinker who (as my friend Tomaž Mastnak, who also knows him personally), is "one of rare intellectuals who are smartly engaged politically (not as advisers in PR and election campaigns)" … There are not many people in the world who I would like to shake their hands publicly and literally touch them. Étienne Balibar, you are undoubtedly one of them.
The French philosopher Étienne Balibar  received  the Hannah-Arendt Prize in Political Thinking 2017, awarded by the Heinrich Boell Foundation and the City of Bremen (Germany), on December 1, 2017.
Our colleague Vlasta Jalušič who was between 1998-2001  the member of the jury of the award held a celebration speech – laudatio –  for Étienne Balibar  and also participated at the round table dedicated to the German translation of Balibar's book Europe, crise et fin?
English adaptation of the main part of Étienne Balibar's "discourse of acceptance" can be found here.
Vlasta Jalušič's »Laudatio« was in German language and will be published here.