Right-wing populist affective governing: framing of migration in Austria
Right-wing populist affective governing: framing of migration in Austria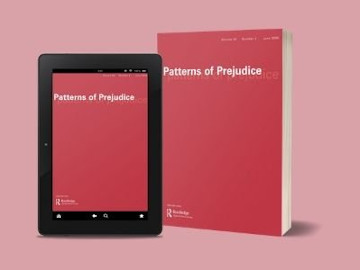 Journal Patterns of Prejudice has published an article by Daniel Thiele, Birgit Sauer and Otto Penz, three of our research colleagues and collaborators on the project titled Political and Media Populism in Slovenia and Austria (POPMED). The article, entitled Right-wing populist affective governing: a frame analysis of Austrian parliamentary debates on migration, shows how in the aftermath of the so-called "refugee crisis", nativist and xenophobic discourses dominate the rhetoric of Austrian politicians when regarding the topic of asylum policies, refugee reception and migrant integration.
The article is freely available here.
ABSTRACT
In the aftermath of the 'summer of migration' of 2015, right-wing populist discourses became increasingly commonplace. This article by Thiele, Sauer and Penz investigates the resurgence of nativist and anti-migration attitudes in Austria by focusing on parliamentary debates between 2015 and 2019 concerned with migration, asylum policies and integration measures. Their theoretical approach builds first on Cas Mudde's conception of right-wing populism—which proceeds from the premise of corrupt 'elites' and threatening Others—and then combines it with theories on the politics of emotion and affects. By employing a critical affective frame analysis, the study examines how right-wing populist arguments by political actors are always intertwined with affects, like anger, fear and hope, in order to mobilize followers and voters. They regard these connections as governing strategy aiming at right-wing exclusion, a mode of governing through affects, which tends to change the affective atmosphere in Austria, that is, what is conceivable, speakable and feelable with regard to migration and refugees. As it turns out, not only the notorious Freedom Party (FPÖ) (with a longstanding far-right tradition) but also the refurbished People's Party (ÖVP) under their new leader Sebastian Kurz, draw on discourses that are exclusionary as well as affective, encouraging the Austrian population rather to fear migrants and to feel anger, in order to mobilize them against threatening 'migration waves' and 'illegal immigration'.