The call to the Prime Minister of Slovenia Miro Cerar by NGOs
The call to the Prime Minister of Slovenia Miro Cerar by NGOs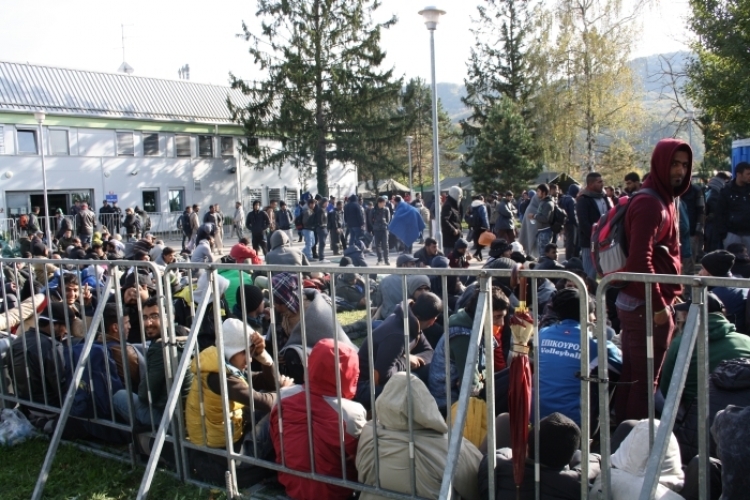 Dear Prime Minister!
The Coordination of Non-governmental and Humanitarian Organizations has in the last months exhibited and proven our willingness to offer assistance in the situation when each measure, which directly affects the dignity of people fleeing war and/or bad living conditions, must be adopted wisely.
We, the non-governmental and humanitarian organizations, warn with utmost seriousness that the conditions in some of the current and previous locations, particularly in Rigonce, Brežice, Dobova and Šentilj, do not meet the minimum standards. Spending nights outside in the open, unavailable adequate sanitation, retaining people for several hours without food or water, intolerable hygienic standards, and danger that constant burning of fire to keep warm represents for refugees, are the conditions that are intolerable and unacceptable. In particular, the situation is problematic because the refugees' movement is restricted and they are not allowed to leave these locations. We call for immediate action – to instantly ensure humane reception and treatment of refugees in accordance with human rights standards. According to our estimation, the current situation may even violate the prohibition of inhuman and degrading treatment under Article 3 of the Convention for the Protection of Human Rights and Fundamental Freedoms (ECHR), as assessed by the European Court of Human Rights.
Please note that Italy has already been sentenced in the case Khlaifia and Others vs Italy on 01.09.2015 (case "Lampedusa"), under Article 3 of the ECHR, for a similar situation which the refugees were forced to endure. The European Court of Human Rights noted in its judgment that mass influx and aggravated circumstances do not exclude countries from responsibility under international law; the fact that people are kept in such conditions in Slovenia only for a few days also does not exclude from this responsibility. According to our estimations, the situation in Slovenia is at least comparable, if not worse than the one for which Italy was convicted.
To address this current unbearable and unlawful situation, the state immediately has to ensure enough heated and adequately sanitarily equipped housing units that will provide for minimum standards during several days-long waiting period for admission to other EU member states. In case of no changes, civil society organizations will explore the possibility of filing an emergency application to the European Court of Human Rights in accordance with Rule 40 of Rules of Court.
We wish to reiterate the fact that your constant emphasis on safety aspects of the increased crossing of refugees does not contribute to the moderation of the debate, but increases the sense of threat among citizens and catalyses the rise of hate speech. We want to highlight that depending on the situation prevailing in the reception and accommodation centres, it is the safety of refugees that is especially at risk. This is due to intolerable conditions (sleeping outside, freezing weather conditions, inadequate sanitation and food supply) which expose them to risks to their health and life. We are extremely concerned that in such a situation Slovenia will become responsible not only for violation of Article 3 of the ECHR, but also of Article 2, which safeguards the right to life.
Finally, we expect from you to demand a personal engagement from your ministers and heads of key departments, such as Civil Protection, to accelerate the organization of operational matters intended for activation of additional capacities and integrating (and not rejecting) self-organized groups to support the implementation of humanitarian aid. Bureaucratic narrow-mindedness, inefficiency and inflexibility are not acceptable in situations that require engagement of all the strengths.
We await your response.
With respect,
Amnesty International Slovenia,
Association Global,
Association Ključ,
Association for Nonviolent Communication,
Association Ovca,
Association Povod,
Association SOS,
Association Voluntariat,
Greenpeace CEE in Slovenia,
Humanitas,
Institute for African studies – IAS,
Legal-Informational Center for NGOs – PIC,
Peace Institute,
SEZAM – Association of youth, parents and children,
SKC Danilo Kiš,
Slovene Philanthropy,
Slovenian Association of Friends of Youth