The Peace Institute has a new website!
The Peace Institute has a new website!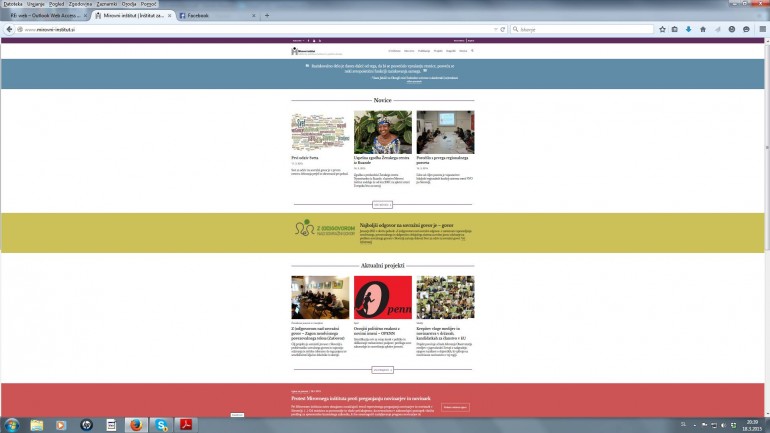 Welcome to the new website of the Peace Institute! It was developed in cooperation with Tomaž Trplan, online communications consultant, and designer Eva Kosel. The site joins contemporary design with a number of functionalities, such as a comprehensive content management system, full bilinguality support, a wide spectrum of content blocks, integrated tools for e-newsletters and subscriptions, search engines adapted to  the type of content, and more. While the site is even more user-friendly than before and much more emphasis is on the visual elements (photos, banners, colors), our knowledge and our mission remain our strongest tools.
The Peace Institute Team