Conference
Conference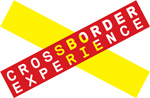 The Peace Institute – in the year of its 20th anniversary – in partnership with the Centre for Peace Studies, Zagreb, Croatia and the Turkish Economic and Social Studies Foundation, Istanbul, is organising a
transnational transdisciplinary "Cross Border Experience" conference in Ljubljana in the period between 25 – 30 October 2011. The aim of the conference is a critical rethinking of the current social and political situation in Europe with the focus on the European Union (EU) enlargement issue
. The conference, which is a part of a wider international Cross Border Experience project, is rethinking – and hopefully breaking – stereotypes about the Balkans, South Eastern Europe (SEE) region and Turkey in the EU and vice-versa. The five day-long event seeks to contribute to better networking and exchange of ideas and experiences by bringing together almost sixty engaged theoreticians, academics, journalists, publicists, activists, cultural workers, artists and representatives of non-governmental, research, cultural and artistic organisations from all of the EU, SEE countries and Turkey. It is structured as a mixture of round-table debates, presentations and lectures, accompanied with cultural, artistic and social events, bringing together different profiles of participants, as well as different discourses and approaches.
Round-table debates, discussions and lectures will be held in the City Museum of Ljubljana and in the Atrium of the Scientific and Research Centre of the Slovenian Academy of Sciences and Arts (SRC SASA), art programme of the conference and social gatherings in Gallery Škuc, Slovene Cinemateque, Club Gromka and Menza pri koritu (AKC Metelkova Mesto), Kino Šiška and Social Centre Rog.
Please find attached the programme of the conference in PDF document. / Coffee-breaks with snacks are open for all, while lunches and dinners are reserved for the conference participants – thank you for understanding. / The official language of the conference is English – the Slovene translation will be provided by the organizers if needed. / Additional information about the participants (bio, photo, presentation), art programme, video-film and the whole project: www.crossborderexperience.org.
For the info about the
project
,
the conference
and
the video-film
please contact project co-ordinator Lana Zdravković:
lana.zdravkovic@mirovni-institut.si
, 031 473 454. Regarding
art programme
please contact Katja Kobolt:
kkobolt@gmail.com
, 041 44 77 33.
Conference Programme
Press and Public Release
Cross Border Experience project organized by: Peace Institute – Institute for Contemporary Social and Political Studies, Ljubljana, Slovenia in partnership with Centre for Peace Studies, Zagreb, Croatia and Turkish Economic and Social Studies Foundation, Istanbul, Turkey. / Cross Border Experience video-film executive production by: KITCH – Institute for Art Production and Research, Ljubljana, Slovenia.
Cross Border Experience conference venues and co-produced by: City Museum of Ljubljana, Gosposka ulica 15 / Scientific and Research Centre of Slovenian Academy of Sciences and Arts, Novi trg 2 / Škuc Gallery, Stari trg 21 / Slovenian Cinemateque, Miklošičeva 38 / AKC Metelkova Mesto (Menza pri koritu and Klub Gromka), Metelkova ulica / Social Centre Rog, Trubarjeva ulica 72 / Kino Šiška, Trg prekomorskih brigad 3.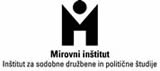 "Cross Border Experience" project is supported by the European Commission.
European Commission is not responsible for any use that may be made of the information contained therein.