New research projects
New research projects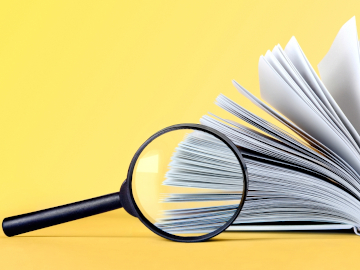 In the December newsletter  we presented two new projects:  Occupational risks in sexual work at the intersections of the political framework and social stigma – ORIS and Voices of Migrant Women. This time we present two more two-year projects, which we started implementing in December 2020:
Populist Backlash, Democratic Backsliding, and the Crisis of the Rule of Law in EU
Project duration: 1/12/2020 – 1/12/2023
The project aims to inform strategies to increase democratic resilience by studying the mechanisms "exclusionary populists" use to increase their power by undermining the Rule of Law in the areas of law, the economy, and the media. The project also seeks to identify the "coping strategies" societal actors use when faced with exclusionary populism. Adopting an interdisciplinary approach spanning political economy, legal-, management-, and media studies, we compare Austria, Croatia, Germany, Hungary, Poland, Slovenia, the United Kingdom, and Turkey, all of which have experienced varying degrees of populist success. This project will be organised into four WPs, focussing on legal changes (WP1), business and economics (WP2), media and communications (WP3), and impact (WP4). Besides high-impact publications, the findings of the project will inform concrete solutions for challenges to democratic governance. We collaborate with the Cambridge Centre for Science and Policy, which will create five International Policy Fellowships for key stakeholders from the countries studied.
Early Care and the Role of Men (ECAROM)
Project duration: 1/2/2021 – 31/1/2023
The project is based on the recognition that the educational system, especially that part of it that refers to the earliest period of gender stereotypes formation, i.e. preschool education, is crucial on the one hand for reproduction and on the other hand for reducing and overcoming gender stereotypes. Therefore, the project aims to explore pedagogical practices of formal and hidden curricula in preschool education that influence the formation of gender stereotypes about care work. The project will develop and disseminate innovative gender sensitive pedagogical approaches and tools for kindergarten teachers that promote perception of care work as gender neutral and a socially important area. Gender equality in the division of private and/or professional care work presupposes the loosening and changing of existing gender roles and social norms not only for women but also for men, however, men receive little attention in existing gender equality policies, programs and projects. In the ECAROM project, we start from the recognition that the success of efforts for gender equality also depends on the involvement of men, so we focus our activities on changing gender stereotypes associated with masculinity and caring work.