Open Call for a Cultural Mediator
Open Call for a Cultural Mediator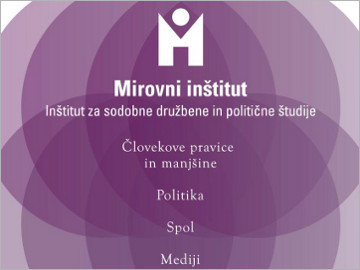 The Peace Institute announces an open call for employment of a cultural mediator within the project RefugeeAction III: Promoting the integration of refugees into society through their inclusion in the labour market. Priority will be given to candidates who:
have refugee status in Slovenia;
speak Arabic (fluent), English and Slovenian (basic);
have at least the first level of higher education (university degree) in the field of social sciences or humanities;
have organizational and communicative skills;
have basic knowledge of computer work.
The candidate is expected to work with her/his knowledge and experience as a cultural mediator between the refugee population in Slovenia and potential employers through focus groups, meetings, workshops, talks.
The selected candidate will be employed at the Peace Institute for 10 months (from March 1 to December 31, 2019) for part-time work. Please send a short biography and a letter of motivation in Slovenian or English by Friday, February 15, 2019 to info@mirovni-institut.si.