Call for translator and cultural mediator
Call for translator and cultural mediator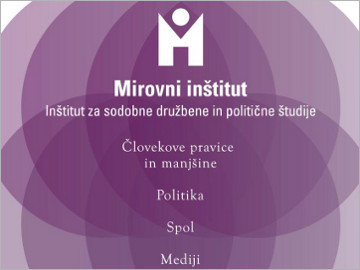 We invite a translator and cultural mediator to participate in our project NIEM – National Mechanism for the Evaluation of Integration. The selected person will participate in the research and advocacy activities of the project in the period 1 October 2021 – 31 December 2021. The work will include: translation, desk research, assistance in conducting interviews and focus groups, organization of meetings with asylum seekers and beneficiaries of international protection, assistance in organizing small and large events, networking with other stakeholders, assistance in preparing reports, etc.
Applicants must meet the following conditions:
fluent in English and Arabic;
organizational skills, communication skills and self-initiative;
autonomous work on a computer (word, excel, etc.);
proven experience in work with persons with asylum experience, translation, project work, event organization and moderation, report writing.
Among all applicants, we will select one person or more with whom we will conclude a cooperation agreement. Payment for the work is estimated to a maximum of 120 euros gross per day (VAT included) and depends on the fee offered by the applicant. The final payment depends on the work accomplished, but during this period the total work will not exceed 60 days. The scope depends on the dynamics of work on the project.
Preference is given to applicants who can issue an invoice for their services. It is possible to conclude a work contract (podjemna pogodba).
We invite all interested parties to send an application, including a CV, a short motivation letter, in English and Arabic, and an offer stating the price of work per day. Applications must be sent to info@mirovni-institut.si by Friday, 24 September 2021, by 12:00 noon.
Selection criteria:
language (application in English and Arabic);
experience (references);
price offer for a working day indicating the legal status of the applicant;
legal status.
Max number of points is 100 according to:
language (application in English and Arabic) – 30 points
experience (evidence and references) – 30 points
legal status (proof) – 20 points
price for a working day (according to the offer) – 20 points
Selection method: maximum number of points in total. Multiple applicants can be selected in the order of scoring.