Public Call to the Ministry of Foreign Affairs of the Republic of Slovenia
Public Call to the Ministry of Foreign Affairs of the Republic of Slovenia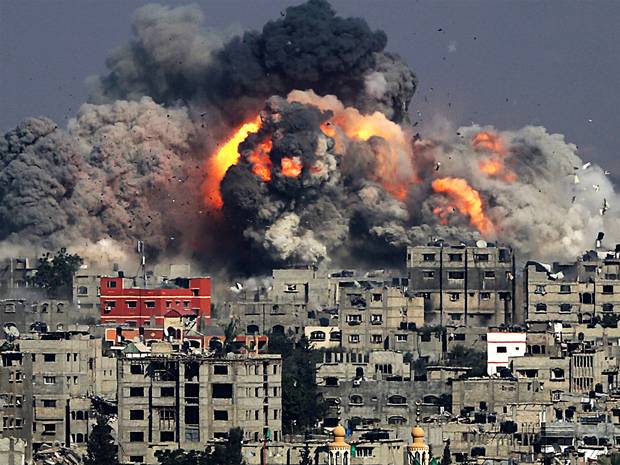 In the letter sent to the Slovenian Ministry of Foreign Affairs (MFA) on 31 July 2014 the Peace Institute strongly condemned the on-going Israeli attack on Gaza. We called on the Ministry of Foreign Affairs to take initiative at the EU level and to focus all of its efforts on galvanizing more vigorous EU action regarding Israel's military offensive. The EU must immediately demand the instant cessation of all attacks.
The attack on Gaza needs to be understood in the broader context of a long-lasting Israeli occupation of the Palestinian territories in Gaza and West Bank. The Israeli government must face the fact that the cultivation of the identity of the victim, deriving from the holocaust, justifies neither systematic repression of other communities nor the decades-long occupation and imposed isolation of Palestinian territories, which has turned them into ghettos.
EU action should include not only dialogue through diplomatic channels, but also decisive economic sanctions. The recent sanctions on Russia, due to its interference with the territorial integrity of Ukraine, demonstrate that the EU is capable of adopting such measures. We called upon the MFA to demand and support similar sanctions against Israel within both the EU and the UN.
Passivity and indecisiveness regarding the Israeli offensive against Palestine on the part of the EU and its member states, including Slovenia, are intolerable. The Palestinian people have nowhere to retreat; their home is precipitously shrinking due to the growth of Israeli settlements—which are surrounded by shameful walls. Due to Israel's blockade there was a shortage of food in Palestine, and with the bombing of the only Palestinian power plant their essential infrastructure has been destroyed. Even purely civil objects such as schools or hospitals are no longer safe. Given the above, we urgently called upon the Ministry of Foreign Affairs and the EU to immediately adopt economic sanctions and to strongly condemn military attacks and violations of international humanitarian law, which have already killed at least 1.360 Palestinian civilians, 20% of whom, according to UNICEF, were children. Additionally, the MFA and EU should condemn the politics of Israeli apartheid towards Palestinians in general.
We explicitly urge the MFA and EU to stop exporting arms to Israel entirely, which engages in indiscriminate methods of warfare, despite its sophisticated military technology, (deliberately?) misses military targets, carries out war crimes, and kills civilians with impunity. We cannot allow the Republic of Slovenia to contribute to the commission of war crimes in Palestinian territories or anywhere else.
At the same time, we urged the MFA and EU increase their aid to the Palestinian authorities by providing the most basic consumer goods and accepting both refugees and injured civilians, especially children, whose rehabilitation Slovenia has enabled in past.