Rule of Law Report 2023: Tools to Stop Corruption Are Too Weak
Rule of Law Report 2023: Tools to Stop Corruption Are Too Weak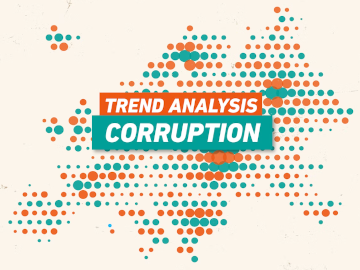 Liberties has published its fourth annual report on the state of the rule of law in the European Union. Liberties' report, compiled by 45 member and partner organizations, gives detailed analyses on the health of democracy, fundamental rights and the rule of law in 18 EU member states. The report for Slovenia was contributed by the Peace Institute.
The Liberties Rule of Law Report 2023 is a shadow report ahead of the European Commission's annual rule of law audit slated to be released in July. It is also an annual check-up, showing trends in the trajectory of key issues that underpin rule of law and democracy, like the justice system, checks and balances, free media, civic space and corruption.
The Rule of Law Report 2023 notes that most EU countries did not make efforts to address the rule of law issues documented in the  Report 2022 in the past year, but instead allowed existing deficiencies to remain unaddressed or the situation even worsened in all assessed areas. However, what has happened in Slovenia since the replacement of the far-right government shows that countries can rehabilitate their democracies. For example, the report notes efforts to restore the independence of institutions (e.g. public radio and television), and to cancel and refund the fines that were illegally imposed on citizens for participating in protests under the previous far-right government.