Selection of lectures from the international conference 'What Kind of Government?'
Selection of lectures from the international conference 'What Kind of Government?'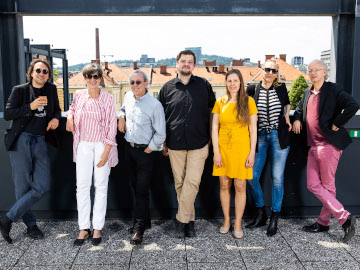 On the occasion of the 30th Anniversary of Peace Institute, international conference WHAT KIND OF GOVERNMENT? Thinking Contemporary Forms of Government (Historical and Conceptual Perspectives) has been organized between 2nd and 4th June 2021 in Ljubljana.
Key note lecturers of the conference were Roger Berkowitz (Hannah Arendt Centre, Bard College, NYC, USA) with a talk »Revitalising Democracy: From Town Councils to Citizen Juries« and Mahmood Mamdani (Columbia University, NYC, USA, Makarere University, Kampala, Uganda) with a talk »Neither Settler nor Native. The Making and Unmaking of Permanent Minorities«. Other conference panellists were distinguished intellectuals from abroad: Cristina Sanchez (Autonomous University, Madrid, Spain), Laura DegaspareMonte Mascaro (University of São Paulo, Brazil), Zoran Kurelić (University of Zagreb, Croatia), Dušan Rebolj (University College London, UK), Waltraud Meints-Stender (University of Applied Sciences Niederrhein, Germany), Wolfgang Heuer (Otto Suhr Institute, Free University, Berlin, Germany), Anait Akopyan(Southern Federal University, Rostov on Don, Russia), Thiago Dias (University of São Paolo, Brazil), as well as participants from Slovenia: Vlasta Jalušič (Peace Institute, University of Ljubljana, Slovenia), Tomaž Mastnak (Princeton University, USA, Slovenia), Mirt Komel (University of Ljubljana, Peace Institute, Slovenia), Julija Bonai (University of Ljubljana, Slovenia), Gorazd Kovačič (University of Ljubljana, Slovenia).
Event has been organized in hybrid form but we are happy that we managed to have some participant from abroad in Ljubljana in person.