Two representatives of Nyamirambo Womens Center (NWC) from Rwanda visiting Slovenia
Two representatives of Nyamirambo Womens Center (NWC) from Rwanda visiting Slovenia Two representatives of a local NGO in Rwanda – NWC,
Marie Aimee Umugeni
and
Vestine Mutangampundu
, will travel to Slovenia – EU on 22 September 2011 due to project work with the Peace Institute – a partner organization in development projects in the last four years. NWC members will stay in Slovenia approximately one month, two weeks in Ljubljana and two weeks doing an internship in the field of tourism (at Apartments and Restaurant Don Andro) in a wonderful Triglav National Park in Gorenjska region.
The purpose of the study visit is to work intensively with the project team, carry out certain parts of a project "Nyamirambo Women's Center – Women for Women", to get a better insight in the work of the Peace Institute, to meet with the representatives of the project financer – the Ministry of Foreign Affairs of the Republic of Slovenia, to meet other NGOs which are involved in development projects and are implementing similar activities, to promote NWC, the project and especially the documentary film which was created within three development projects, financed by the European Union and the Government of the Republic of Slovenia.
During their stay in Slovenia several public events will be organized in different parts of the country – film screenings, debates, presentations, Rwandan evenings with traditional food, music and handicrafts, press conferences, etc.
Detailed program and photos of mentioned events will be published. For further information contact Maja Ladić at maja.ladic@mirovni-institut.si.
Links:
Nyamirambo Women's Center:
www.nwc-kigali.org
The Ministry of Foreign Affairs of the Republic of Slovenia:
www.mzz.gov.si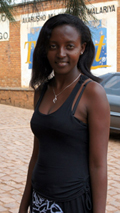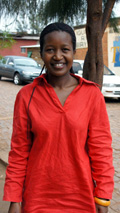 Vestine Mutangampundu Marie Aimee Umugeni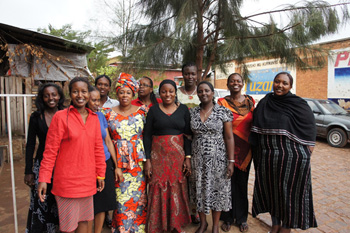 NWC