28 Years since the Erasure
28 Years since the Erasure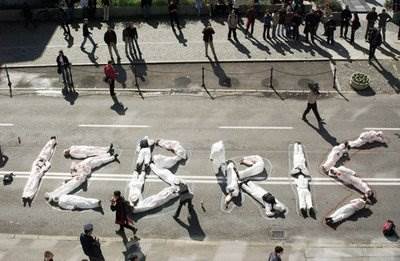 This February marks 28 years since the authorities illegally erased 25,671 individuals from the register of permanent residents of the Republic of Slovenia.
The consequences suffered by the victims of the erasure cannot be forgotten, especially since the state has chosen to implement only the minimum measures required by the European Court of Human Rights (Kurić et al. vs Slovenia). As a result, more than half of the erased have not received any form of redress – neither the restoration of their wrongfully deprived status nor compensation for the damage suffered.
Some erased persons without regulated status still live in Slovenia. The legal assets available to them are limited, and do not acknowledge the injustice incured upon them, also denying their long stay in the country. Their plight is miserable, many of them are elderly and ill. The state must urgently provide the possibility to arrange a permanent residence permit for these people, who have been in Slovenia for decades, in order to respect their special position and safeguard their dignity in the proceedings. Such remedies should also be provided by the state to all individuals who, because of the various circumstances in the country, have long undocumented residency, as dictated by international human rights standards and the case law of the European Court of Human Rights.
In addition to erasure, some individuals have also been affected by statelessness. The issue of statelessness is persistently ignored by the state, even when the victims are children. Slovenia should assume its responsibility and immediately ratify the 1961 Convention on the Reduction of Statelessness.