Call for papers for the conference "Problems and visions in social care"
Call for papers for the conference "Problems and visions in social care"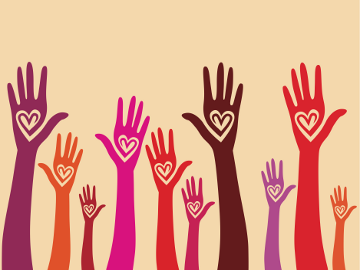 Call for papers for the conference "Problems and visions in social care", Ljubljana (City Hotel), September 14 -15, 2016
Due to changing demographic, social and economic imperatives, regimes of social care which are an important element of the welfare system and factor of equality, including position of women in society, have been transforming profoundly in the EU in last decades. New borders concerning redistribution of costs, work and responsibilities for care between the family, the state, market and community are being negotiated by introducing new modes of financing, contributions, allowances and conditions for rights to be cared for and to care for.  Research reveals some worrying trends in these developments: instead of thorough institutional reforms, the states are withdrawing from institutional and formal provisions of care by substituting them with monetary subsidies, tax reductions, and encouraging family-based or other informal solutions for care. Familisation of care implies women's responsibilities for provision of unpaid care while at the same time labour market policies target women to participate more and work longer in paid employment. Care is consequently increasingly outsourced also from the family, in parallel creating precarious pseudo employment statuses in private households, obviously supported by specific welfare, employment and immigration policies. Growing informal and private markets of care are nested in and further reproduce wider social inequalities along the axis of class, race/ethnicity, gender, and citizenship status. These contradictions represent a profound social and political challenge but at the same time also create new sites of resistance, imaginaries of social change and locations of transformative actions.  We are in particular interested in papers related to:
Current policy changes in providing and/or financing care;
Current developments in rights to receive and to give care;
Assessment of deinstitutionalisation of care from the perspective of informalisation and refamilisation;
Studies of commercial care industry including transnational companies;
Modifications of employment statuses in home based care and developments of pseudo and semi employment statuses;
Home based elder care and its impact on women;
Transnationalisation of care and interplay between migrant and local care workers and different actors;
Evidence from the Balkan, Eastern European and former Soviet Union countries;
Visions of integrating care in transformative politics (caring democracy; caring masculinity; universal caregiver; citizenship and care; transnational feminist ethics of care; relations between production and reproduction).
We are interested in all of the above plus more, and wish for the conference to cover a wide range of topics. We also hope to attract a diverse range of participants, from a variety of countries and backgrounds. There is no fee for attending and participating in the conference, moreover, the organisers will cover costs of accommodation and meals. The conference language will be English.
The confirmed keynote speakers are: Helma Lutz, Goethe-University Frankfurt; Eleonore Kofman, Middlesex University London; Marta Szebehely, Stockholm University and Bernhard Weicht, University of Innsbruck.
Abstracts or panel proposals of around 300 words with a short CV should be submitted to mojca.frelih@mirovni-institut.si (with cc. to majda.hrzenjak@mirovni-institut.si) no later than March 15, 2016.
The applicants will be informed about the selection decision no later than April 08, 2016.
Full papers should be submitted by August 20, 2016.
We plan to look for possibilities to publish the conference proceedings.
The conference is organized by the Peace Institute in cooperation with the University of Ljubljana – Faculty of Social Work within the framework of the fundamental research project 'Care Work Between Individualization, Socialization and Globalization' and is supported by Slovenian National Research Agency.