Citizenship, democracy and participation in digital age
Citizenship, democracy and participation in digital age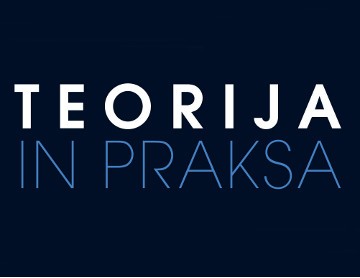 Articles written by researchers from the Digital citizenship project recently appeared in the jubilee issue of the journal Teorija in praksa, marking the 50th anniversary of the journal. Articles present results from the thematic research of the project "Strong" Politics on the Internet and the Young.
The articles address political participation which has been changing under the influence of a growing social complexity, the rise of information and communication technologies and media convergence. Authors focus on discussing citizenship and participation in relation to institutional politics and by studying participation of the young generation.
The theme section is edited by Tanja Oblak Črnič and includes the following six articles discussing the Digital citizenship project results:
Mojca Pajnik, Controversies of Citizenship and Settings for Defining Digital Citizenship
Peter Sekloča, The Activist Citizen in the Context of the (Global) Information Economy
Jernej Amon Prodnik, The Brave New Social Media: Contradictory Information and Communication technologies and the State-Capitalist Surveillance Complex
Majda Hrženjak, Youth Citizenship Practices from the Perspective of Digital Inequality and Intersectionality
Tanja Oblak Črnič, Jernej Amon Prodnik, Self-Promotional News Media? The Websites' Analysis of Slovenian Political Actors
Veronika Bajt, Digital Nationalism: The Case of Political Actors in Slovenia
Full articles (majority are in Slovenian) and abstracts in English can be downloaded from the project website.