Debate with prof. dr. Mieke Verloo on intersectionality and inequality issues
Debate with prof. dr. Mieke Verloo on intersectionality and inequality issues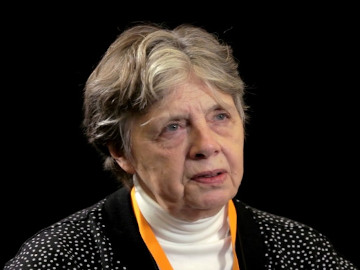 We cordially invite you to a debate with a political scientist, prof. dr. Mieke Verloo of Radbound University in the Netherlands. Mieke Verloo is one of the leading scholars in the field of intersectionality and inequality issues. The debate will take place on Thursday 8 April 2021 via Zoom: https://uni-lj-si.zoom.us/j/95567673468
In a conversation with Roman Kuhar she will discuss her views and experiences of researching the intersectional approach to discrimination, equality policies and the growing resistances to gender+ equality.
Mieke Verloo is Professor of Comparative Politics and Inequality Issues at Radbound University in the Netherlands and Non-Residential Permanent Fellow at IWM (Institute for the Human Sciences) in Vienna. She has been Scientific Director of two large-scale European projects on gender equality policy (MAGEEQ and QUING) and has advised both European Commission and a number of national governments in this area. Most recently she has been focusing on the analysis of attacks on gender+ equality. Her most recent book (Varieties of Opposition to Gender Equality in Europe) was published by Routledge in 2018. In 2015 she received the Gender and Politics Career Achievement Award from the ECPG (European Conference on Politics and Gender).
The discussion is organized as part of the research project "Citizenship and Discrimination: An Intersectional Approach to the Research of Social Exclusion" (ARRS, J6-9381).