Parliament for the Future of Europe first partners' meeting
Parliament for the Future of Europe first partners' meeting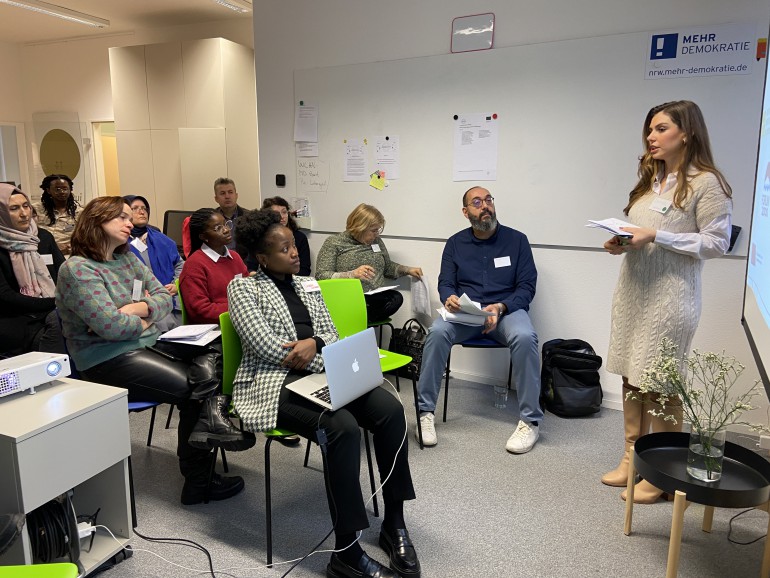 From 13th to 15th of January, the kick-off meeting of the Parliament for the Future of Europe partners and »trial run« of the "Citizens' panel" took place in Cologne and was organized by project coordinators Democracy International.
Partners from six European Union countries and local citizens discussed the topic of migration and the proposals emerging from the Conference on the Future of Europe. The event was designed to be highly interactive and dynamic, with group work and the activation of various moderation techniques that helped to make it inclusive. All participants had the opportunity to express their views and share them with others. New, more inclusive and democratic recommendations to the European Union on migration were thus formulated.
The next "Citizens' panel" will take place on 31st of March in Tallinn (Estonia) focusing on digital transformations theme and will be organised by Estonian Human Rights Centre.