Maximizing Dignity through Social and Solidarity Economy
Maximizing Dignity through Social and Solidarity Economy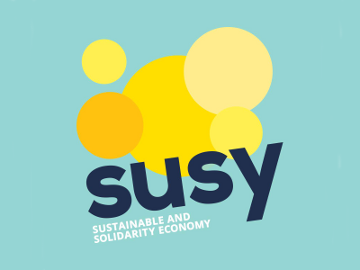 On Tuesday January 23rd, from 9 to 11 A.M. the policy paper "Maximizing Dignity through social and solidarity economy", promoted by the SUSY consortium (26 partners from 23 European countries), was presented at the European Parliament in Brussels.
The policy paper can be downloaded from the website: www.solidarityeconomy.eu.
The event will also be available via streaming from our SUSY Facebook page.
Social and Solidarity Economy (SSE) Actors, implementing the SUSY project (SUstainable and Solidarity economY), demand from the EU Institutions and National Governments the recognition of the important role of SSE, for achieving the Sustainable Development Goals through monitoring and control, binding mechanisms, recognition and promotion of education and training on SSE.

The event, hosted by the MEP Elly Schlein -S&D- will be an occasion to discuss Social and Solidarity Economy and its role in the implementation of the 2030 Agenda. Furthermore, the discussion will focus on how the SSE can represent a model for the private sector in the transition towards a sustainable economy. We will deepen the topic with Elly Schlein (Member of the European Parliament), Giorgio Menchini  (COSPE), Marina Sarli (Fair Trade Hellas), Kasia Hanula-Bobbitt (CONCORD EUROPE) and Jason Nardi (RIPESS).

More and more people are facing a number of social challenges related to an unsustainable economic model which include exploitation, precarious employment and living conditions, climate change, pollution and depletion of natural resources. Decent living conditions for everyone across the globe appear not to be compatible with our prevailing economic pathway.

Competition and profits are the ground where our so-called development is rooted in, leading to multiple crisis, impossible to overcome without creating a new social paradigm where SSE can play a fundamental role.

This new social paradigm is envisaged by the 2030 Agenda and the whole private sector is called upon to play a decisive role in the achievement of the 17 SDGs. Private companies implement their activities with their own resources but also with public funds; therefore it is necessary that businesses and enterprises behave responsibly with respect to human rights and safeguarding of the ecosystem.

Social and Solidarity Economy serves as a paradigm for setting standards for a private sector acting in respect of human rights and dignity, and even further, in the fight against global poverty and the promotion of a sustainable world.

With its consortium of 26 partners from 23 European countries, the SUSY project, co-funded by EuropeAid funds, has been mapping and bridging initiatives of the Social and Solidarity Economy and conducting detailed researches on the SSE ecosystem at the Member States level. The project, with research, mapping, training and awareness activities, aims to promote alternative production and distribution methods, different consumption and saving models starting from the best practices of the SSE identified in Europe and in the rest of the world.

List of partners:

The project "Susy – Sustainable and solidarity economy" is realized by: COSPE and Fairwatch (Italy), Südwind (Austria), Inkota (Germany), Deša Dubrovnik (Croatia), Kopin (Malta), Cerai (Spain), Fairtrade Polska (Poland), Ekumenicka Akademie Praha Europe (Czech Republic), Fair Trade Hellas (Greece), Mondo (Estonia), Balkan Institute for Labour e Social Policy (Bulgaria), Cardet (Cyprus), Pro Ethical Trade Finland (Finland), Resources Humaines sans Frontières (France), The Co-operative College e Think Global (United Kingdom), Cromo Foundation for Development of Democratic Rights DemNet (Hungary), Instituto Marquês de Valle Flôr (Portugal), Terra Mileniul III Foundation (Romania), Slovak Centre for Communication e Development (Slovakia), Peace Institute – Institute for Contemporary Social e Political Studies (Slovenia), Action pour le Développement Asbl – Sos Faim (Belgium), Green Liberty (Latvia) and Waterford One World Centre (Ireland).

For more information:

FB: @solidarityeconomy Twitter: @susyproject

National contact: COSPE, tel. + 39 051 546600,  www.cospe.org
Elisa Delvecchio (international project coordinator), e-mail elisa.delvecchio@cospe.org

Social & Solidarity Economy as Development Approach for Sustainability (SSEDAS) in EYD 2015 and beyond

Grant Contract: DCI-NSAED/2014/352-248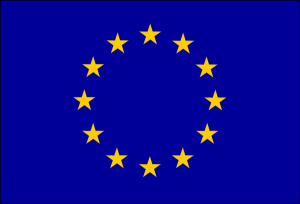 This publication has been produced with the assistance of the European Union. The contents of this publication are the sole responsibility of COSPE and can in no way be taken to reflect the views of the European Union.