Public event in July 2020 and pilot experiment in 2021
Public event in July 2020 and pilot experiment in 2021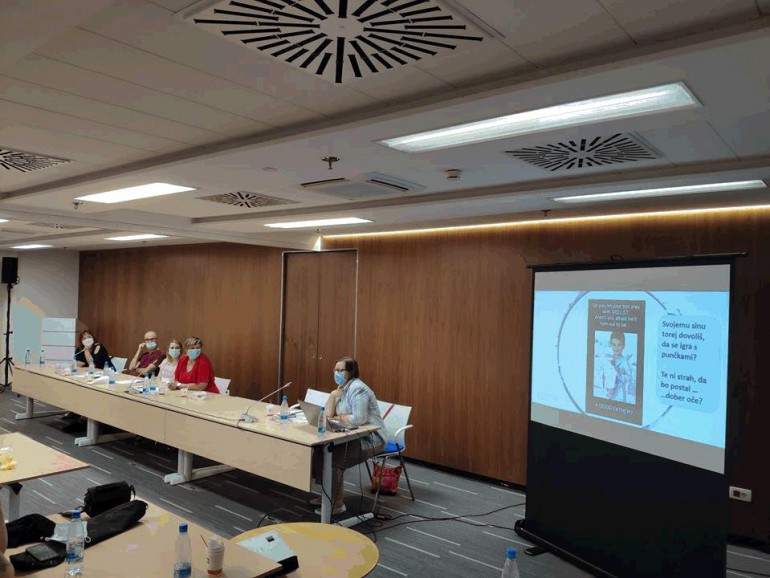 Ministry of the Republic of Slovenia for Labour, Family, Social Affairs and Equal Opportunities with the partner the Peace Institute organized a public event and made s selection of employers for a pilot experiment.
The main purpose of the Action Dad project is to contribute to the awareness raising of (prospective) parents, employers, the professional and general public about the importance of actively involving men in paternity and a more equal distribution of parental care for the child from birth. Achieving that, project approaches the topic on three levels: micro (individuals), mezzo (employers) and macro (state).
The public event "Action Dad" was organized in July and it was divided into two parts: in the first part the presentation of the project content, the definition of the context of the topic and the presentation of the Directive of the European parliament and of the Council on work-life balance for parents and carers and repealing Council Directive 2010/18/EU took place. The second part was followed by a round table entitled "What did we learn about work-life balance during the coronavirus period?" Guests discussed the importance of work-life balance during the coronavirus epidemic, the role of employers, the role of policy action, involving men in care work, what lessons have been learned and what could be further improved in terms of coordination in the future.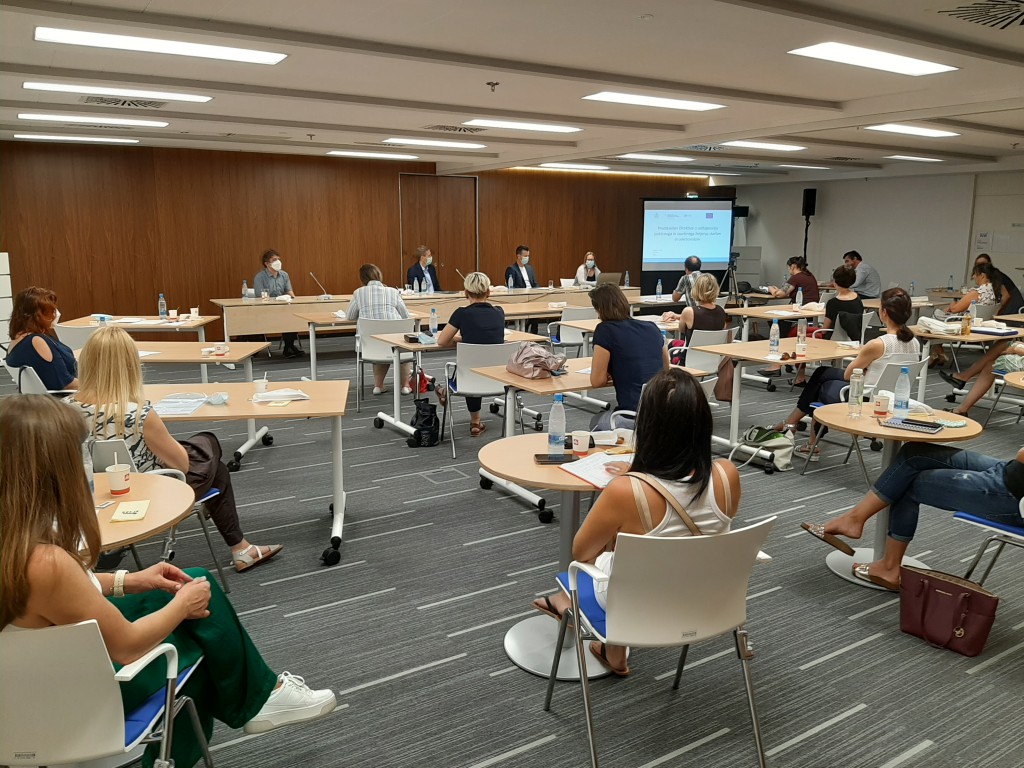 The next step presents the preparation and implementation of the pilot experiment where at least 40 employed fathers from 4 companies/working organizations throughout Slovenia will actively test the work-life balance measures. The following employers joined the pilot experiment (various number of employees, public-private sector, diverse areas of work): Faculty of Electrical Engineering within the University of Ljubljana, NOMAGO d.o.o., Football club Bravo and the Republic of Slovenia Public Fund for Cultural Activities.
The project is funded by European Commission within the Rights, Equality and Citizenship Programme 2013-2020.