Project ODA tests the model for reconciliation of work and family in four companies
Project ODA tests the model for reconciliation of work and family in four companies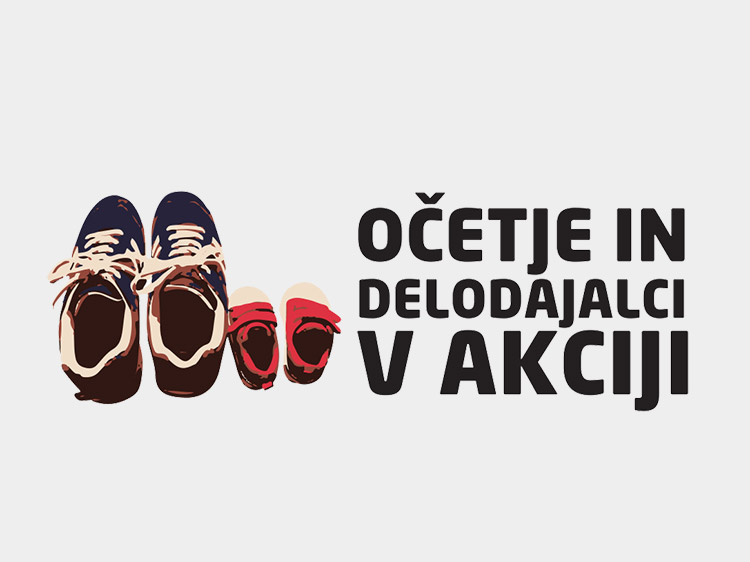 At the project Fathers and Employers in Action (ODA) we are conducting a pilot testing of the Flexible package of measures ODA, which is aimed at better reconciliation of work and family. The measures in particularly address the needs of working fathers and take into account the abilities of the employers. They are part of a broader model that will be tested for six months in RTV Slovenia, Support & Trade Ltd., the Police and TM Vista Ltd. (GoOpti). The model was developed in cooperation with working fathers, employers and the Association of Free Trade Unions of Slovenia.
Read what representatives of companies, participating in the pilot test, told us about their experiences and expectations.
"Difficulties with reconciliation have most of all the employees who perform journalistic work, work directly in the program, carry out multiple-day fieldwork, work on weekends and the like. Also employees in managerial positions are challenged due to their busy schedules, as well as co-workers in precarious employment positions, who cannot afford to be absent from work even for a short period of time."

– Robi Cmiljanič, MA, Competence Centre of RTV Slovenia
"The system GoOpti unites a large number of transport companies, where drivers are predominantly men. Some drivers are employed at the umbrella company and some are working as free entrepreneurs – the latter being more vulnerable. Drivers have a divided working time, work at night, etc., which represents an additional challenge for young daddies. The fundamental value of the company GoOpti is kindness: towards passengers, employees, drivers, fellow human being. We are aware of the vulnerability of the profession of a driver, therefore the project ODA offers us an opportunity for finding common solutions addressing specific problems of young parents. We are aware that a good driver is not only physically, psychologically in good control of the van, but also a satisfied employee! Consequently, he is then able to be kind to others, to himself and the family. We are aware that the profession of a driver can be a challenge also for families of the drivers. We hope to find measures that will facilitate the current situation."

– Marko Guček, Chief Executive Director, TM Vista Ltd. (GoOpti)
"Participation in the project ODA for us is a challenge. Is it possible in the micro enterprise, such as ours, to reconcile family life and work obligations without conflicts of interest of the employers and the employees – working fathers and overburdening of other employees?"

– Iztok Arbiter, Director, Support & Trade Ltd.
"The Police has decided to participate in the ODA project because we want to enable fathers, the police officers a better quality of family life. The biggest problem faced by police officers is that they work unregularly, lot at night and in the afternoon, so they can spent a limited amount of time with their children. We expect that through participation in this project we will create the conditions for fathers to be able to spend more quality time with their children."

– Žiga Planinec, Centre For Research and Social Skills (Police Academy)