eMORE: MOnitoring and REporting online hate speech in Europe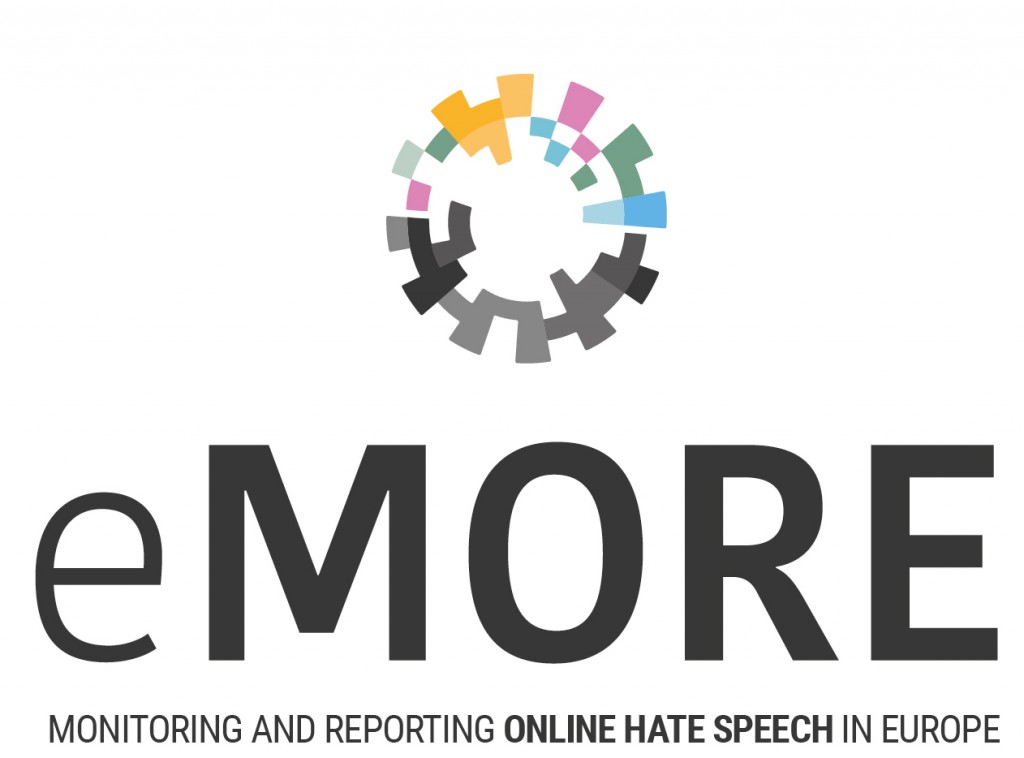 eMORE Project addresses the need to support the development/improvement of efficient monitoring and reporting mechanisms for online hate speech and hate crime and, in particular, the need to foster the integration between monitoring and reporting tools into a joint innovative knowledge model. The Project is transnational and focuses on a broad definition of hate crime, which includes gender hostility, and hate offences motivated by race, religion, sexual orientation and disability. Immigration will be addressed as a cross-cutting issue. Other forms of intolerance will be also taken into consideration, if relevant.
Since knowledge is the key-factor to implement efficient/effective multi-stakeholders initiatives to fight back against crime, the synergy between monitoring and reporting is essential to bridge this gap, and to develop a far-reaching knowledge-based framework. The overall Project objective is to contribute to developing, testing and transferring a knowledge model on online hate speech and offline hate crime, based on a circular and advanced joint monitoring-reporting system, to gain a sound understanding of the phenomena/trends over the Internet and offline, to allow comparative analysis at national/EU level, and to support the harmonised combating against hate-motivated offences at EU/national level. The model is structured upon four main elements:
in-depth/up-to-date knowledge
multidisciplinary/innovative technological approach
cooperation among relevant public/private stakeholders
visibility and engagement of victims/witnesses and citizens.
Partners:
RISSC- CENTRO RICERCHE E STUDI SU SICUREZZA E CRIMINALITÀ (Research Centre on Security and Crime), Italy (project coordinator)
CEJI – A Jewish Contribution to an Inclusive Europe, Belgium;
CLR – Centre for Legal Resources, Rumania;
College for Public Administration and Administration for Justice – Police Department, Germany;
IDOS Research Centre, Italy;
Associação ILGA Portugal, Portugal;
LAND, Italy;
KISA – Action for Equality, Support, Antiracism, Cyprus;
MPG – Migration Policy Group, Belgium;
North West Migrants Forum, Northern Ireland, UK;
Peace Institute, Slovenia;
SOS Malta, Malta.
Funders:
European Comission (JUST/2014/RRAC/AG/HATE/6743)