Public forum "In the name of the people: racism, populism and discrimination"
Public forum "In the name of the people: racism, populism and discrimination"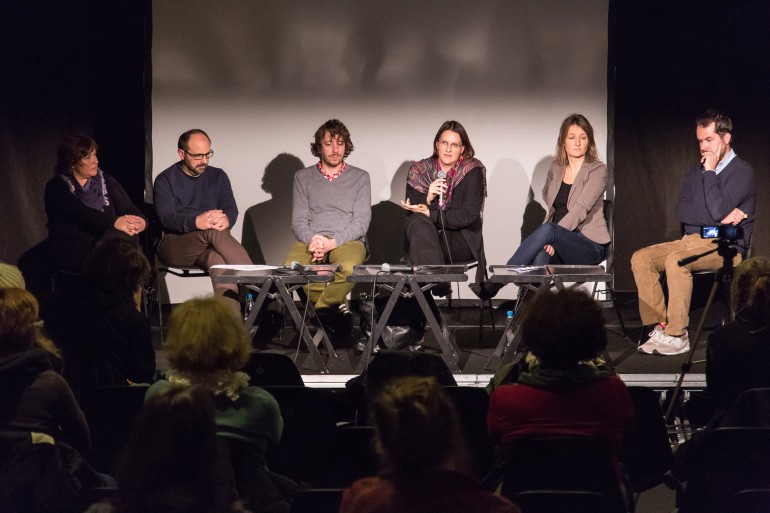 The forum strived to encourage critical thinking about racism in Slovenia, Europe and globally. The panellists discussed the meaning of racist action on the example of Slovenian political parties and movements, revealed how contemporary racist discourse is structured and how it functions, and focused also on racist symbols and images and the question of how they affect the youth. Moreover, the debate included the question of the role of progressive movements in tackling racism, while the second half of the event opened up a discussion of how video and film production can and do address racism.
The forum was an opportunity to tackle these complex questions through presentations of the results of two international projects of the Peace Institute "RAGE – Hate speech and populist othering in Europe: Through the race, age and gender looking glass" and "LIGHT ON ‒ Cross-community actions for combating the modern symbolism and languages of racism and discrimination". The event comprised two roundtables and a public video screening of video clips that attempt to counter everyday racism across Europe and which were produced as part of the LIGHT ON project.
In the first roundtable, which was moderated by Žiga Vodovnik from the Faculty of Social Sciences (University of Ljubljana), the Peace Institute researchers presented the results of their current work. Mojca Pajnik outlined contemporary processes of racialization in European perspectives. Veronika Bajt analysed symbols, language and manifestations of (neo)racism. Roman Kuhar explained populist readings of "gender theory". Iztok Šori revealed how eliminating populist discourse uses language of democracy and victimisation. Živa Humer presented (online) practices against racism.
The second roundtable aimed to discuss the presentation of racism in video production and was moderated by Patricija Maličev, a journalist at The Saturday Supplement of Delo newspaper. The discussants included Dušan Moravec, director; Nataša Gaši, screenwriter; Maja Gal Štromar, actress and writer; Lučka Počkaj, actress; and Maja Weiss, director.