Invitation for fathers: contribute your story!
Invitation for fathers: contribute your story!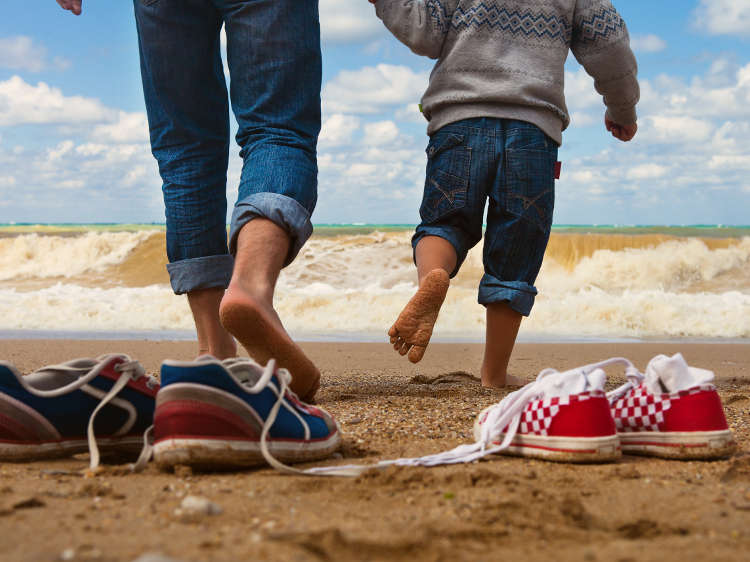 Dear fathers,
we would kindly like to invite you to share your experiences of fatherhood in an electronic book that will be published within the project Fathers and employers in Action. We collect contributions that address experiences, dilemmas, conflicts, feelings and thoughts you encounter or have encountered in the role of the father. This will be the first work in Slovenia, which will be based solely on the (first-hand) personal experiences of fathers.
The questions of our interest are in particular: What kind of father are you? Are you satisfied with how you carry out this role? Are you satisfied with the amount of time you spend with the child? What does your child means to you? How did your life changed after you became a father? How is fatherhood reflected in your everyday life, in your partnership, by friends and parents? Also, we would like to hear your experiences and thoughts about how fatherhood affects your work and vice versa – how work affects your fatherhood.
The participation in the e-book is anonymous; your story will not be associated with personal information about you and your family. Please use fictitious names to protect the anonymity. The text should be written in the format Times New Roman, font size 12 and should not exceed two typed pages. Your story will be editorially reviewed. The editorial board reserves itself the right of final selection of stories to be included in the book. The book will be available online as open access publication. Please do not hesitate to contact Iztok Šori and Živa Humer if you have any questions regarding the project. The stories should be submitted by the end of April 2016.
The project Fathers and employers in action is coordinated by the Peace Institute from Ljubljana, Slovenia and conducted in partnership with the Faculty of Social Sciences at the University of Ljubljana, The Association of Free Trade Unions of Slovenia, Nicha l.l.c. and the Norwegian Organization Reform – Resource Center for Men. Financial support is provided by the Norwegian Financial Mechanism 2009-2014. The project aims to stimulate equal fatherhood and mutual cooperation between employed fathers, employers and trade unions in development and implementation of new work-life balance strategies.